Motor Vehicle
Mesa County Motor Vehicle
Tina M. Peters
970-244-1664
Clifton Satellite Office
located at 3225 I-70B #A2 in Clifton is open Monday through Friday, 8:30 am to 4:30 pm. There are shorter lines and less wait times at this location.

***If you need a VIN Inspection for a large vehicle, trailer, camper or motorhome, the Clifton location is easier to acces and has a much larger parking lot.***
Main Office at the Central Services Building located at 200 S Spruce Street in Grand Junction is open Monday through Friday, 8:30 am to 4:30 pm.
Fruita Satellite Office
located at 325 East Aspen Avenue in Fruita is open Tuesday and Thursday, 8:30 am to 4:30 pm.
To contact the Mesa County Motor Vehicle office to renew your registration or if you have a question, please call (970) 244-1664 or email plates@mesacounty.us.
Click here if you would like to schedule an appointment.
Please click the link below or here to SKIP THE TRIP and process your transaction online.
All Manufactured Home transactions require an appointment, please call 970-244-1664 or email manufactured.homes@mesacounty.us to schedule your appointment.
If you are preparing to file your income taxes and need previous vehicle registration information and property tax statements, you can obtain receipts online. It's simple and easy; visit https://bit.ly/37pArlD for vehicle receipts and https://bit.ly/37q5PjI for property tax receipts.
Skip the line at the DMV! Visit our MV Express DMV Kiosks located at 2770 US-50 in the Orchard Mesa City Market and at the Mesa County Central Services building located at 200 S Spruce Street. You can renew your plates in 3 simple steps. Click here for more information: https://comvexpress.com
Central Services - Main Motor Vehicle Office
Estimated Wait Time:

23 minutes

Customers Waiting:

8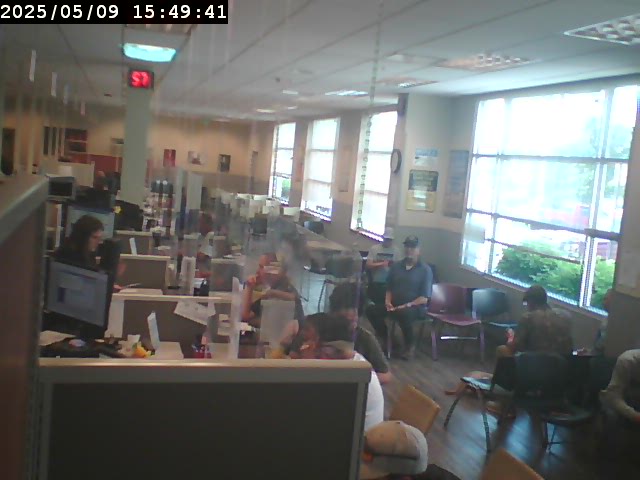 Are you considering purchasing a used vehicle?
Check the VIN number to make sure it isn't stolen.
Colorado Bureau of Investigations has a quick and easy portal for you to use.
Purchasing a New Vehicle?
Read our check policy. Versión en español aquí.
Elections - (970) 244-1662 | Motor Vehicle - (970) 244-1664
Recording - (970) 244-1679 | Clerk to the Board - (970) 244-1896
200 S Spruce St, Grand Junction, Colorado 81501